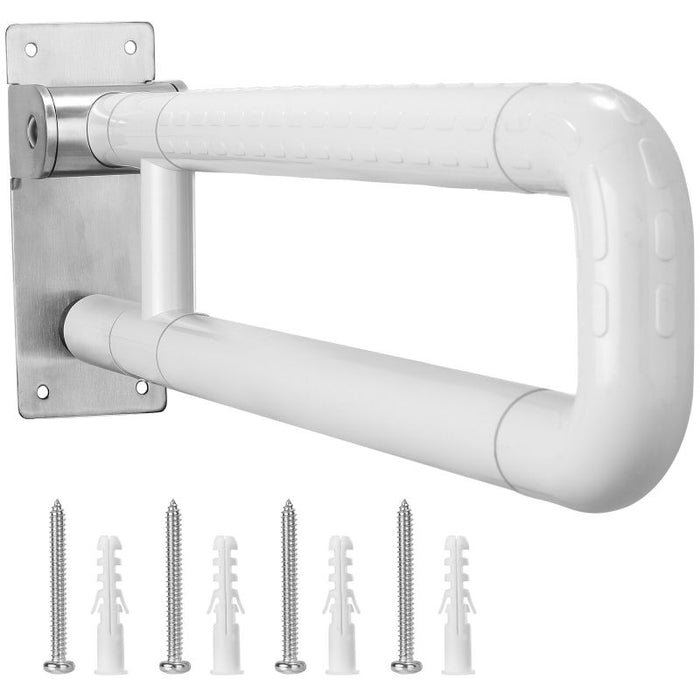 Toilet Safety Frame Handle
Visitors are browsing our store
Hurry! this special sale ends in
In Stock
Save

$119.99
Save

$119.99
Original price
$239.98
-
Original price
$239.98
Your information is 100% secured

Elevate bathroom safety with the Toilet Safety Frame Handle, designed to provide sturdy support where you need it most.

This grab bar can be easily mounted on various surfaces, including drywall, plaster walls, acrylic, fiberglass surfaces, and more, using the included mounting hardware.

For secure installation on ceramic surfaces, additional mounting hardware is recommended.
FEATURES:
Color and Material:

Color: White
Constructed from durable stainless steel, ensuring reliability and longevity.



Handrail Length and Appearance:

Handrail length: 60cm
Luminous circle: 6
Appearance diameter: 35mm



Product Dimensions:

Product size: 60108cm/23.63.943.15inch
Inner tube diameter: 28mm
Product weight: 2300g/5.07lbs



Secure Mounting:

Included in the package are 1 handrail, 4 screws, and 4 screw sleeves for hassle-free installation.
MORE PRODUCT DETAILS:
Material: Stainless Steel
Color: White
Handrail Length: 60cm
Luminous Circle: 6
Appearance Diameter: 35mm
Product Size: 60108cm/23.63.943.15inch
Inner Tube Diameter: 28mm
Product Weight: 2300g/5.07lbs
INSTALLATION PROCESS:
The Toilet Safety Frame Handle is designed with ease of use in mind.

It features a self-locking grip to prevent items from falling, ensuring convenience and portability.

Ideal for use in the shower, bathtub, near a toilet, steps, or chair, it provides reliable support for enhanced safety.