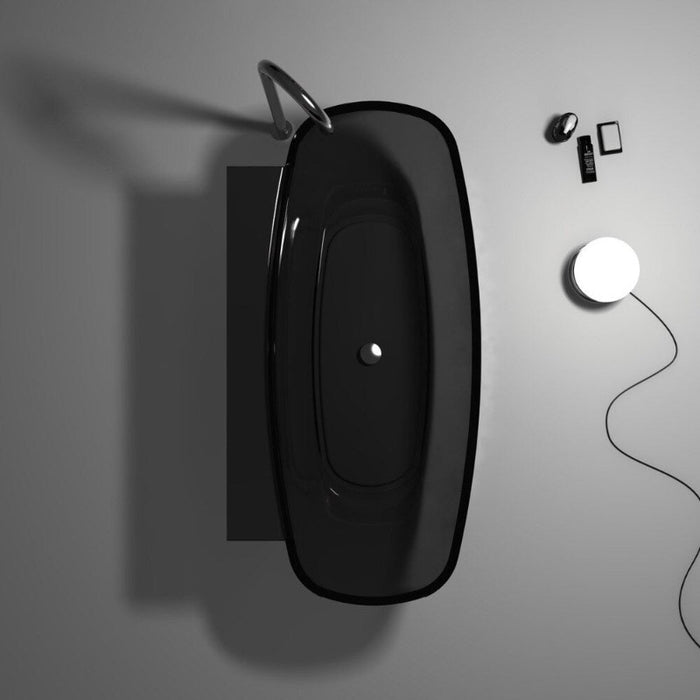 Resin Acrylic Bathtub Colored Tub
Visitors are browsing our store
Hurry! this special sale ends in
In Stock
Save

$5,999.99
Save

$5,999.99
Original price
$11,999.98
Original price
$11,999.98
-
Original price
$11,999.98
Original price
$11,999.98
Your information is 100% secured

Introducing our Resin Acrylic Bathtub Colored Tub, a PVC inflatable bathtub that redefines comfort, relaxation, and bathing luxury.

Its lightweight, durable, and non-toxic construction ensures your safety and comfort, making it perfect for unwinding after a long day or indulging in a soothing foot spa.
FEATURES:
Italian Classic Design:

Immerse yourself in timeless elegance with this bathtub's Italian classic design. Its aesthetic appeal adds a touch of sophistication to your bathroom.



10-Year Warranty:

We stand behind the quality of our product, offering you peace of mind with a 10-year warranty.



Environmentally Friendly:

Crafted with an environmentally friendly approach, this tub is designed with sustainability in mind, making it a responsible choice for your bathing needs.
PACKAGE DETAILS:
Packaging: Carton Packing with Fumigated Wood Crate


MORE PRODUCT DETAILS:
Relaxed Feeling:

Transform your bathroom into a sanctuary of relaxation and self-care. Immerse and massage your tired feet in this portable pedicure spa for a rejuvenating and tranquil experience. It's the perfect way to prepare for a restful night's sleep. Enhance your spa experience by adding your favorite bath salts or essential oils.

Appropriate Size:

This foot soak tub comfortably accommodates feet of all sizes. Its high sidewalls provide convenient ankle coverage, ensuring safety. The skid-proof and anti-spillage design keeps your bath-time worry-free. Plus, the detachable lid reduces splashes while maintaining water temperature.

Great Gift Idea:

Surprise your loved ones with this thoughtful and cherished gift on occasions like birthdays, anniversaries, Mother's Day, Valentine's Day, and Christmas. It's also perfect for adding a touch of luxury to wedding centerpieces, special occasions, anniversaries, and decor dressers.