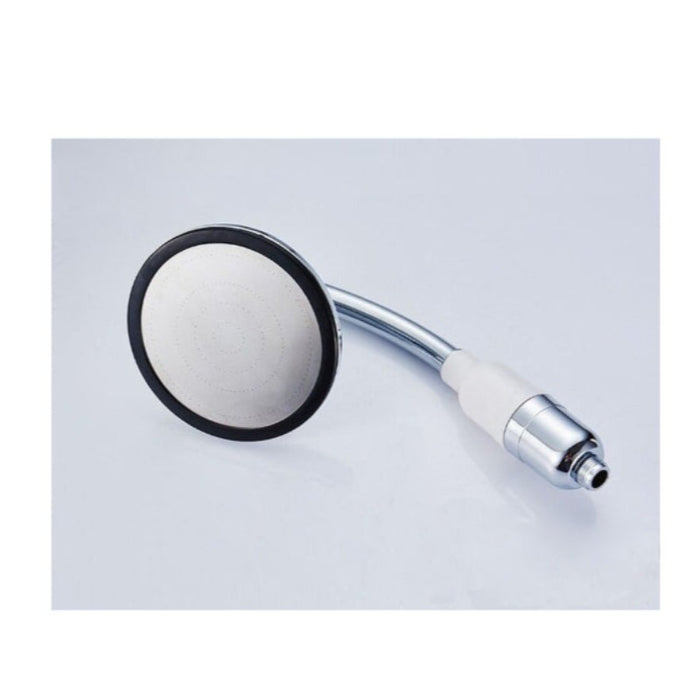 Negative Ion Top Jet Shower Head
Visitors are browsing our store
Hurry! this special sale ends in
In Stock
Save

$39.99
Save

$39.99
Original price
$79.98
-
Original price
$79.98
Your information is 100% secured

The Negative Ion Top Jet Shower Head is your key to revitalizing your daily shower routine.

Say goodbye to lackluster showers and hello to a rejuvenating experience that makes you want to stay under the water longer.

This innovative shower head boasts cutting-edge ion mineralization sprinkler technology, providing you with purified water that not only cleans but also rejuvenates your skin.
FEATURES:
Ion Mineralization Sprinkler Technology:



Purified Water: Experience water that's not just clean but also purified, free from impurities that can affect your skin and hair.
Rejuvenating:* Ion technology rejuvenates your skin, leaving it feeling refreshed and revitalized.



Laser Perforated Technology:



Water Saving: Laser-perforated technology enables water conservation without sacrificing water pressure, helping you save on utility bills and reduce your environmental footprint.
Powerful Flow: Enjoy a powerful and invigorating water flow that feels like a spa experience in the comfort of your own home.



Easy Installation:



User-Friendly: The Negative Ion Top Jet Shower Head is easy to install, requiring no specialized tools or skills.
Ergonomic Design: Its ergonomic design ensures hassle-free attachment to your existing shower arm.
SPECIFICATIONS:
Ion Technology: Ion Mineralization Sprinkler Technology
Water Pressure: Optimized for an invigorating water flow
Installation: Simple and user-friendly, fits most standard shower arms
Dimensions: Ergonomically designed for ease of use