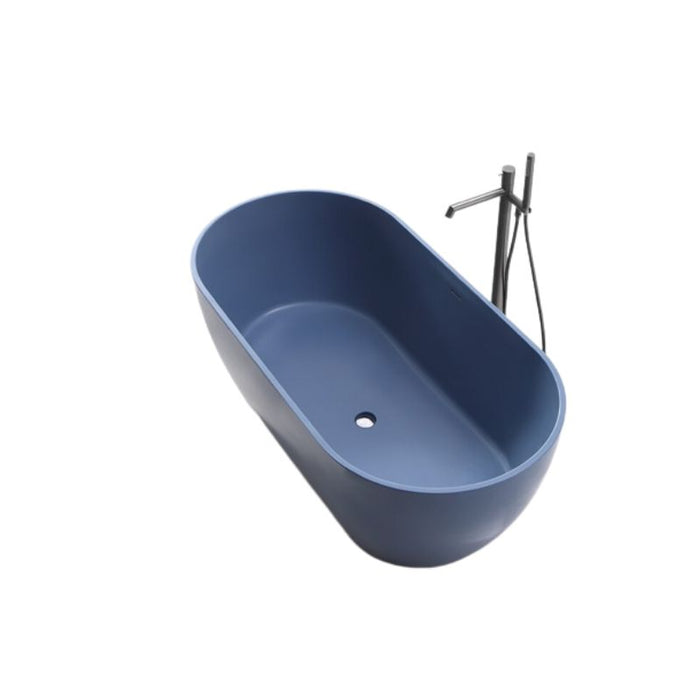 Artificial Stone Bathtub
Visitors are browsing our store
Hurry! this special sale ends in
In Stock
Save

$1,999.99
Save

$1,999.99
Original price
$3,999.98
-
Original price
$3,999.98
Your information is 100% secured

Experience the ultimate in relaxation and self-care with our exquisite Artificial Stone Bathtub.

Now, you can enjoy the soothing benefits of a spa right in the comfort of your own bathroom.

This exceptional bathtub not only enhances your bathing experience but also provides an added layer of safety to protect against slips and falls in slippery spa conditions. 
FEATURES:
Freestanding Elegance:

Crafted in a freestanding style, this bathtub effortlessly complements any bathroom decor, adding an element of timeless elegance.

Durable Artificial Stone Material:

Constructed from premium artificial stone, this bathtub is both robust and resilient, ensuring it stands the test of time while maintaining its stunning appearance.

Spacious Dimensions:

With generous dimensions of 1600780560 mm, this bathtub provides ample space for your indulgent foot spa, allowing you to fully immerse and relax.

Relaxation and Rejuvenation:

Immerse your tired feet in this foot spa, where soothing warmth and gentle massage will leave you feeling rejuvenated and at ease. Perfect for unwinding after a long day.

Anti-Slip and Anti-Spill Design:

The high sidewalls of this foot soak tub comfortably cover your ankles while the skid-proof and anti-spillage design ensures safety and convenience.

Detachable Lid:

The detachable lid not only reduces splashes but also helps maintain water temperature, allowing you to enjoy your foot spa for longer periods.
SPECIFICATIONS:
Style: Freestanding
Material: Artificial Stone
Dimensions: 1600780560 mm


MORE PRODUCT DETAILS:
Relaxed Feeling:

Treat yourself to a soothing foot spa that combines relaxation and revitalization. Enhance your experience by adding bath salts or essential oils for the ultimate spa indulgence.

Appropriate Size:

The bathtub is designed to comfortably accommodate feet of all sizes. Its high sidewalls ensure ankle coverage, while the skid-proof and anti-spillage features enhance safety.

Great Gift Idea:

This foot-soaking tub makes for a thoughtful and cherished gift on occasions like birthdays, anniversaries, Mother's Day, Valentine's Day, and Christmas. It's also perfect for wedding centerpieces and special occasions.